We Care. Do you?
24 Hours in Manchester's Pet Hospital

Saving pets is what we do
Every. Single. Day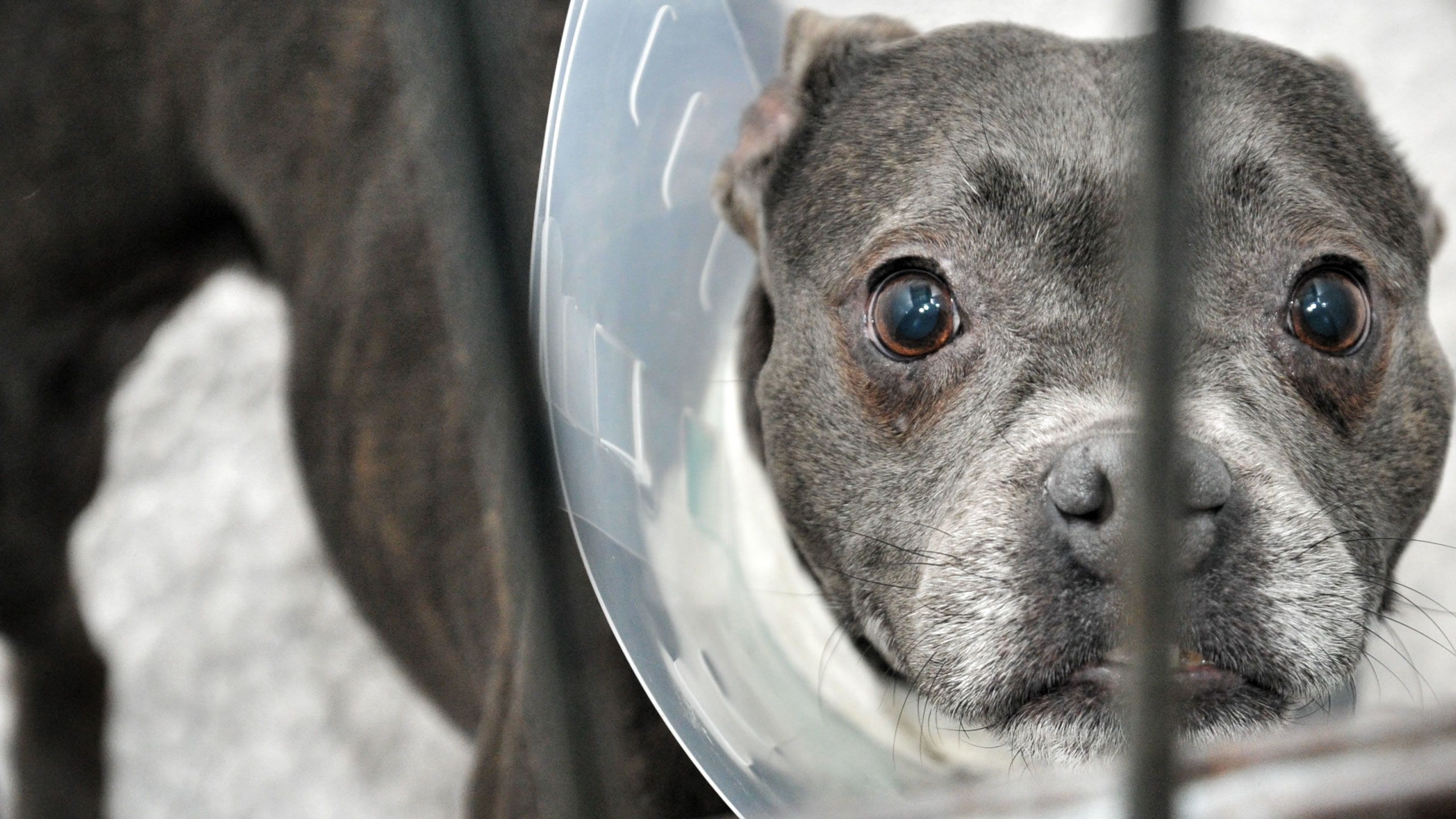 Walk into our Manchester Pet Hospital and you will understand just how vital our work is…
Every day pets are cared for and saved by our dedicated vet teams. Everything from dramatic life-and-death emergencies to routine check-ups and vaccinations. There's laughter, tears and heart-warming stories of love and companionship. As long as there are pets in need in Manchester, there is a need for PDSA.
Read on to experience just one day in the life of our Manchester Pet Hospital.
These are only some of the 12,000 pets in need that PDSA treats in Manchester every year.
9am - Marley
We care around the clock. Do you?
Marley and Erin share a special bond since Erin's dad passed away. We'll do all we can to keep them together.
Much-loved family pet Marley was seriously injured in a suspected traffic accident.
The one-year-old cat crawled home in agony and his owner, Gaynor Hughes, rushed him straight to Manchester PDSA Pet Hospital where he received emergency care.
He was in a critical condition and x-rays revealed that his leg was so badly broken there was no choice but to amputate it.
"Marley means the world to me and my two girls; my husband died of cancer and we took on Marley to help with the healing process. My youngest daughter Erin has developed a very special bond with him and he's been a brilliant focus for the girls during a very difficult time."
The surgery was a success and Marley was able to go home the next day, much to the delight of his family. While full recovery will be a long process, he's slowly getting used to life on three legs.
Gaynor, Erin and Faye are over the moon to have their furry companion back where he should be, to provide love and comfort to them
11am - Sky
We care in an emergency. Do you?
Sky had a deadly womb infection which could have killed her within hours. Thankfully, our vets carried out emergency surgery to save her.
Teetering between life and death, Sky the Staffie needed a life-saving operation after our vets found she had developed a potentially fatal womb infection.
"I came home from work to find her stomach had swollen like I've never seen. I knew something was drastically wrong."
PDSA Vet Nurse Claire said: "Sky's critical condition meant we had to act fast. Her womb had ballooned in size and we knew time was of the essence. Even some of our most experienced vets hadn't seen such a severe infection in such a little dog.
"The surgery was touch and go. Her heart rate dropped dangerously low twice during the operation and she required adrenaline to keep her alive."
Despite her life hanging in the balance, PDSA did everything possible to save her and thankfully she has gone on to make a full recovery.
1pm - Lucy
We care for furry superheroes. Do you?
Lucy the Spaniel is a lifeline for her owner during difficult times.
3pm - Flearoy
We care when disaster strikes. Do you?
Flearoy plummeted 50 feet from a fifth-floor apartment, and was found covered in blood. Thankfully, our vets were ready to help.
Flearoy the cat used up one of his nine lives when fell from a fifth-floor flat.
After being startled by a loud noise, the beloved family puss darted through a tiny window, plunging to the floor.
PDSA vet, May Mohd, says: "Poor Flearoy's injuries were severe. His front left leg was badly broken and the roof of his mouth was fractured."
"We performed a complex procedure, using pins to put his leg back together. The fracture on the roof of his mouth just needed time to heal. 
"He won't be able to walk on the leg for a couple of months, but with lots of care, attention and time, we're certain he'll make a full recovery."
His surgery alone cost £2,000.
5pm -Susie
We care for best friends. Do you?
When John was made redundant he had nowhere else to turn, but couldn't bear the thought of life without his Shih Tzu, Suzie.
6pm
Our Pet Hospital is now closed for the day, but our out-of-hours service continues into the night – always there for Manchester's pet owners in their hour of need.
Do you care?
Donate towards our new Manchester Pet Wellbeing Centre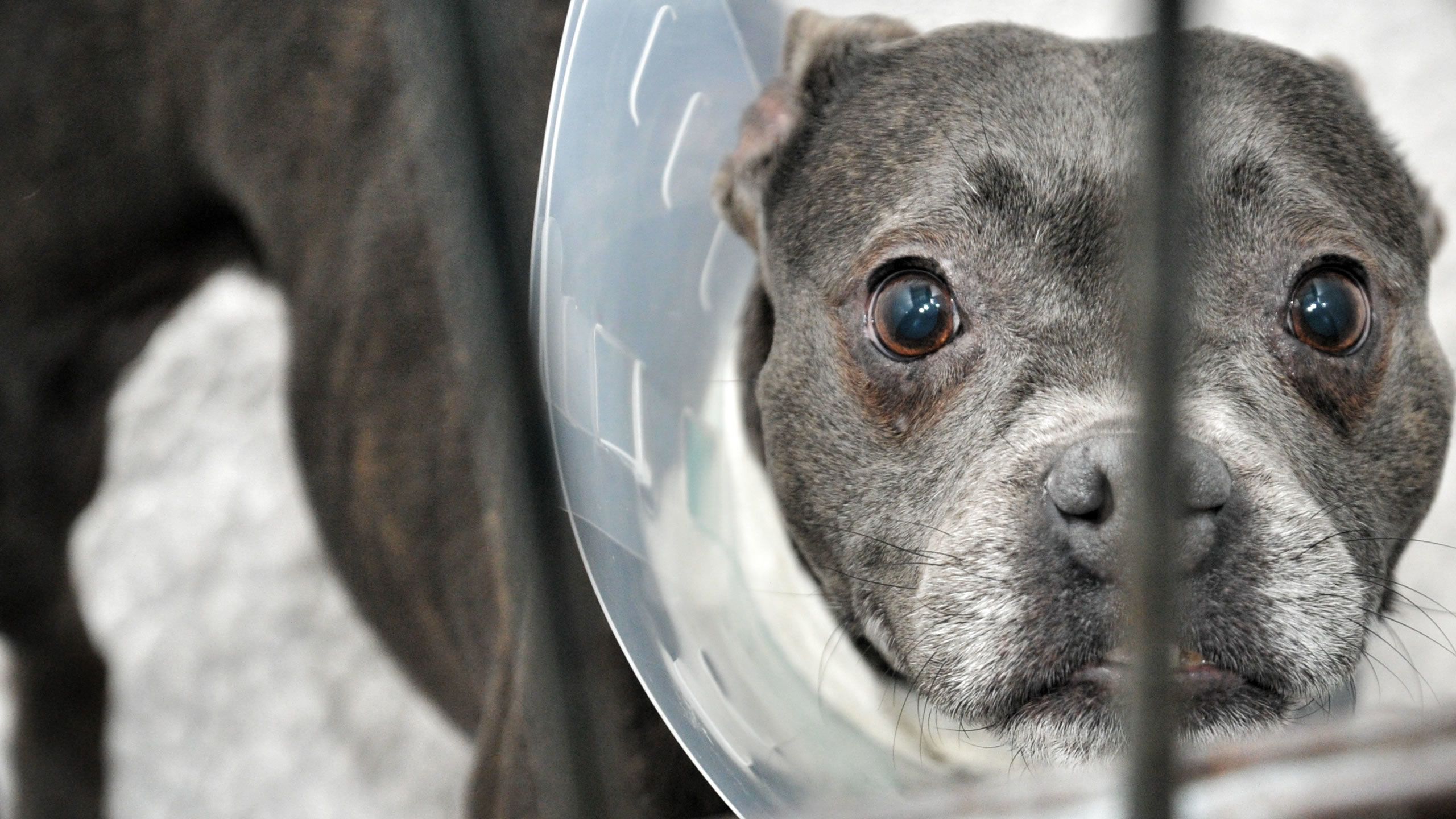 Why does Manchester need a new hospital?
It's simple: pets transform our lives. They're our family.
They give love unconditionally, are our 'constant' when life gets tough, they bring us together as families and communities, and improve our quality of life in so many big and little, four-legged and furry ways.
For many people in Manchester, it's no exaggeration to say that pets make life worth living.
Who cares? Manchester cares.